Foam Cell Pro Suspension Lift Kit Suited for Lexus GX460 Non-KDSS - Stage 4
The Ironman 4x4 Foam Cell Pro Stage 4 Lift Kit suited for the Lexus GX460 combines upgraded on-road dynamics, dramatically reducing body roll and increasing stability with excellent off-road touring performance.
Our Foam Cell Pro shock absorbers feature a tough, military spec, big bore 3" twin-tube shock, the largest, strongest shock on the market; they are nearly indestructible, carry no internal parts which can jam, require little to no service, and are rebuildable.
The Foam cell pro shock is filled with premium grade FUCHS oil and our foam cell sleeve technology. The foam cell sleeve, impregnated with millions of tiny bubbles of nitrogen, maximizes oil and thermal carrying capacity and eliminates high internal pressures found on regular nitro gas-shock absorbers.
All of these features combined deliver an incredibly reliable, fit for purpose shock absorber that has stood the test of time in the Australian outback and military theaters around the world.
The Stage 4 Kit includes our drop-forged GX460 upper control arms (UCA's), providing additional strength and 4 degrees of caster correction. Returning the vehicle suspension geometry to the manufacturer's specifications and again, requiring next to no servicing. Just set it, and forget it.
Pro-Forge UCAs are made from lightweight 6082 T6 aluminum with a hardened zinc coating and sealed, high articulation, easily replaceable OEM style ball joint and bushings.
Our Ironman 4x4 GX460 adjustable Panhard bar and GX460 rear swaybar links are another core feature of the stage 4 kit. Aside from being much stronger than the original OEM parts and perfect for off-road environments, the Panhard rod realigns your rear track, while the sway bar links relocate the sway bar into a neutral position.
This GX460 3-inch lift kit comes complete with all the necessary suspension parts to deliver a lifted GX460 with more ground clearance, fit larger tires and increase payload capacity for additional vehicle accessories or equipment.
FOAM CELL PRO COILOVER STRUT/SHOCK ABSORBER
2.8" outer body diameter
Chrome hardened piston rod
1/8" exterior tube wall thickness
360 degree welded mounts
Rebuildable design
Threaded height-adjustable strut spring seat
Integrated bump stop (on applicable models)
Tripple Noc dust and oil seals.
Single piece solid mounting base
Solid one-piece eye ring
Twin-Tube Construction
Foam Cell Design
PRO-FORGE UPPER CONTROL ARMS
High strength, lightweight, 6082 T6 aluminum.
Drop forged construction.
Hardened zinc coating.
4 degrees of caster correction.
Low maintenance. Set it and forget it.
Sealed, high articulation OEM style ball joint.
OEM style bushings.
MORE ABOUT PRO FORGE UPPER CONTROL ARMS
Pro-Forge UCAs feature drop forged construction for increased strength reduced weight, and improved tolerances compared to machined, rolled, or other cast processes. A hardened zinc coating provides up to 75% more corrosion resistance over traditional paint or powder coating, preventing oxidation that can lead to rust and corrosion.
COIL SPRINGS
CNC Cold coiled to ensure perfect consistency and accuracy.
Shot Peened greatly enhances spring life.
Tripple scragged, compressed to a solid-state 3 times to minimize coil settling.
High-quality electro-static powder-coating for a durable finish.
Available in multiple load ratings dependent on requirements.
| Make | Model | Year |
| --- | --- | --- |
| Lexus | GX460 | 2010 |
| Lexus | GX460 | 2011 |
| Lexus | GX460 | 2012 |
| Lexus | GX460 | 2013 |
| Lexus | GX460 | 2014 |
| Lexus | GX460 | 2015 |
| Lexus | GX460 | 2016 |
| Lexus | GX460 | 2017 |
| Lexus | GX460 | 2018 |
| Lexus | GX460 | 2019 |
| Lexus | GX460 | 2020 |
| Lexus | GX460 | 2021 |
| Lexus | GX460 | 2022 |
| Lexus | GX460 | 2023 |
PLEASE read all product page details for more fitment information
UTV Driver Reviews the Foam Cell Pro Suspension Lift Kit
"These shocks are enormous and easily double the size of the OEM dampers, which bodes well for longevity and how the Lexus will handle the extra load when towing.

Installed, the kit netted 2 to 3 inches of lift to help us fit those Toyos, while adding clearance for crawling over rocks and keeping the GX's underbody out of harm's way. Better yet, it retained almost factory levels of comfort. With all said and done, we couldn't be happier with how the lift kit turned out. The ride quality is phenomenal, only marginally stiffer than stock—and even that is likely isolated to the LT-rated tires versus the P-rated set we ditched in going to the Toyos. Either way, it doesn't bother us one bit, and will settle down even more when pulling a trailer.

We can't say enough good things about Ironman's hardware.

The Lexus handles both on and off-road alike just as well if not better than it did on the stock suspension.

It's a huge step toward our goal of a truck that will take us to any trail we want, tow anywhere we want, and maintain Lexus comfort with the proper rear height for towing without sacrificing any of the SUV's inherent qualities." -UTV Driver, read the full review here.
UTV Driver puts the Foam Cell Pro Suspension Lift Kit On Display: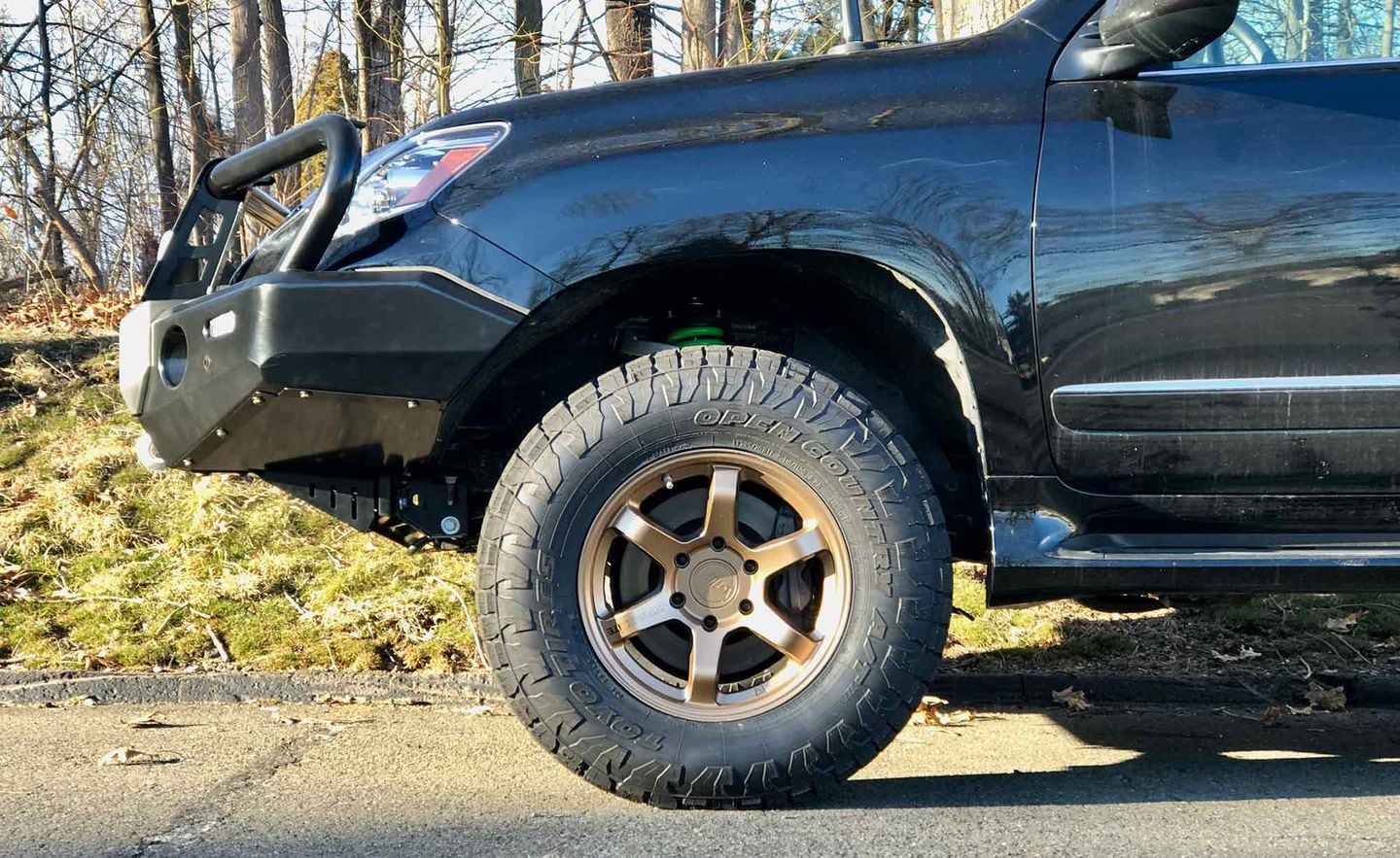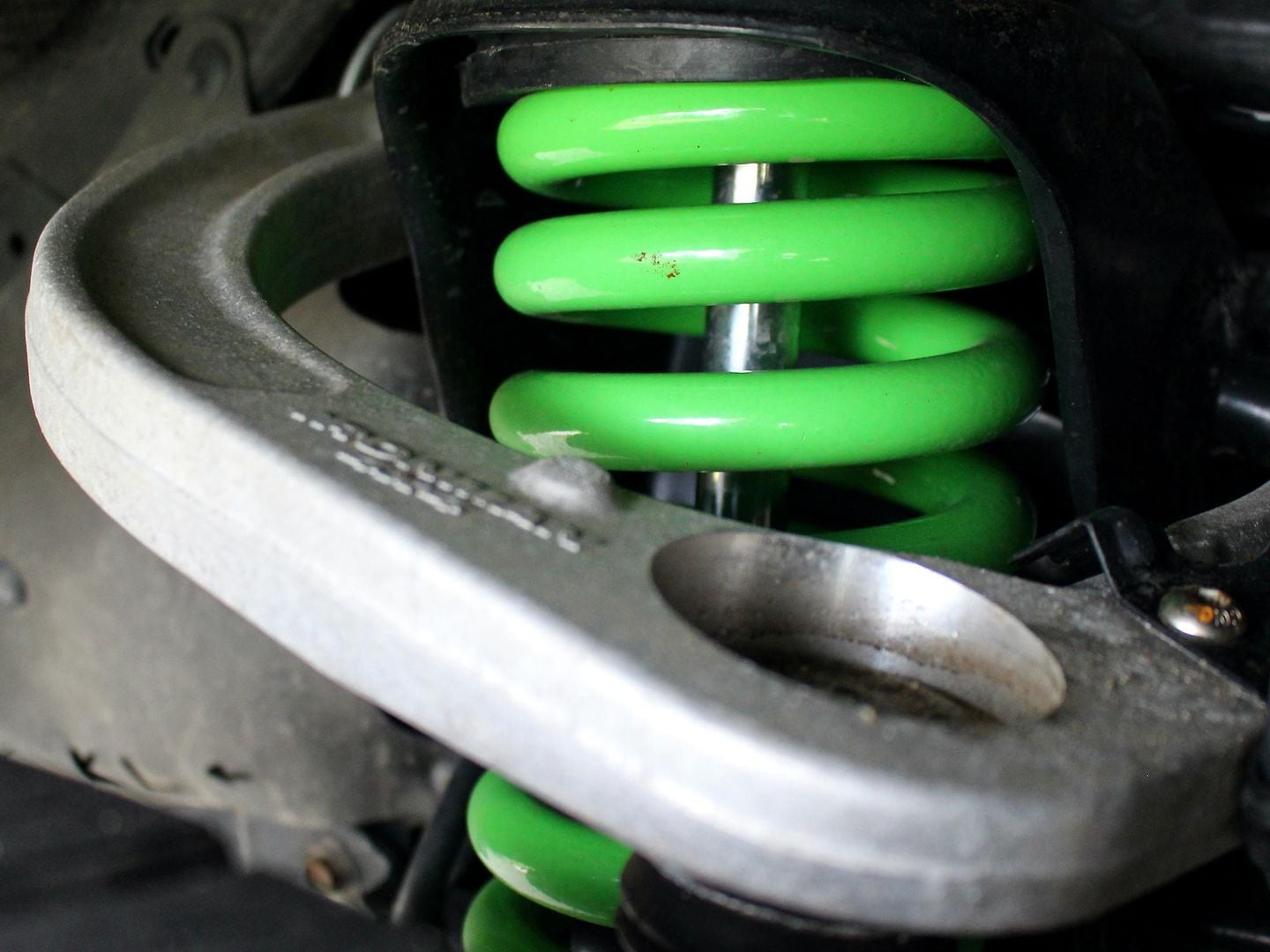 Specifications
Estimated Lift: 2-3"
Coil overs come pre-assembled
This Kit Includes:
Front Coil Springs - (1pair)
Rear Coil Springs - (1pair)
45682FEC - Rear Shock Absorber - Foam Cell Pro (2)
45710FE - Front Coil Over - Foam Cell Pro (2)
UCA001FA - Pro Forge Upper Control Arms (1 pair)
1209K - Front Sway Bar Spacer Kit (one set)
PANHARD015 - Rear Adjustable Panhard Bar (1)
SBEXT006 - Rear Sway Bar Adjustable Endlinks (2)
LTA003-GX460 - Rear Adjustable Lower Trailing Arm (2)
If Rear Airbag Delete Kit is Needed:

1218ADK - Adjustable Rear Airbag Delete Kit
Wagner Joy Rides The Boss' 5th Gen 4Runner
Wagner Joy Rid...

Choosing The R...

Foam Cell Pro ...

Lexus GX460 Wi...